Many view the Softie 12 Osprey as the ultimate four season synthetic filled sleeping bag. Since its launch in 1987, it has been setting the standard for winter bag performance for others to follow. Along with the rest of the Softie range, the benefits go on and on. The Softie Premier filling has excellent insulating properties, trapping heat and maximising comfort; the design of the mummy-style shape brings additional warmth and comfort, the sleeping bag also comes with a snug fit hood that uses an adjustable cord to ensure a comfortable night's sleep, even when the temperature drops.
Those who know about the Softie 12 Osprey have either used one or wished they had one. Use it from the heights of the Scottish mountains to the bottom of your snow hole.
Specification
Comfort Rating: -10°C / 14°F
Low Rating: -15°C / 5°F
Packsize: 25cm x 23cm / 10" x 9"
Outer Fabric: Paratex Steelplate 100% Nylon
Inner Fabric: Paratex Light 100% Nylon
Insulation: Softie® Premier 100% Polyester
No stitch-through construction to reduce the risk of cold spots
Exclusive Softie® Premier insulation
The internally reinforced foot allows you to keep your boots on
Insulated shoulder baffle to help retain warmth
Elasticated drawcord-adjustable hood
Two-way YKK® side zips with insulated baffle behind
Anti-snag zipper webbing tape
Supplied with a compression stuff sack for easy compact carrying
Hanging tabs on the foot to allow easy airing and drying
Make a double sleeping bag by zipping together a left side zip and a right side zip (please check when ordering)
Origin: Made in the UK
Length: 220cm / 87"
Chest Width: 80cm / 31"
Knee Width: 60cm / 24"
Foot Width: 42cm / 17"
Max User Height: 190cm / 75"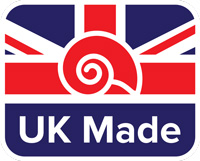 Proudly Made in the UK
Please note this product is made to manufacture and if shown as "Available for Order" will take an additional 10 working days from time of placing the order. If shown as "In Stock" the item is available for next day delivery.
Zips
A left-handed sleeping bag has the zip on the left when the user is in the bag and lying on their back. Most right-handed people therefore find a left-handed bag easier to unzip when inside the bag.
Stuff Sack
All Snugpak sleeping bags are supplied together with a compression stuff sack. The pack size dimensions where shown for each sleeping bag are for the fully compressed size, which involves compacting the bag itself as it is fed into the stuff sack and then using the compression straps and some physical exertion to reach the minimum size.
Snugpak Washing
Snugpak do not recommend using a top loader washing machine with agitator because the agitator may damage the fabric or insulation. A front loading washing machine or hand washing is considered appropriate for washing Snugpak products.
Snugpak recommend that you wash any of their products on a LOW temperature setting with non-bio liquid detergent and no fabric conditioner.
Drying Snugpak products on a washing line is recommended. They can be tumble dried but only on a low setting otherwise the fabric may melt.